Perfume's GAME (33 1/3 Japan) is out now!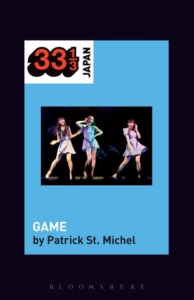 J-pop trio Perfume's GAME shot to the top of Japanese music charts and turned the Hiroshima trio into a household name. It was also a high point for techno-pop, the genre's biggest album since the heyday of Yellow Magic Orchestra. This entry in the 33 1/3 series looks at its impact, and the history leading to it.

Check my latest stories on The Japan Times
Japan's largest and oldest English-language daily newspaper.
Visit The Japan Times Website